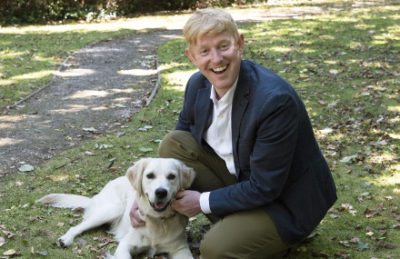 "Staff and donors expect charities to take ESG seriously," says RSPCA CEO
Leaders of charities must take their environmental, social and governance (ESG) issues seriously and make them part of their "core purpose", experts said last week.
Speaking to Civil Society Media's ESG Imperative conference last week, Chris Sherwood, chief executive of the RSPCA, told delegates: "Our current and future supporters and membership expect us to take this seriously.
Sherwood was part of a panel to discuss the role of leaders and was joined by ICAEW Charity Committee Chair Daniel Chan, Be the Riot Director Nathan Nalla, VWV Partner Shivaji Shiva and Sue Tibballs , Managing Director of Sheila McKechnie. Foundation.
Tibballs added: "There are people coming into our industry who are just not willing to accept what they see as charities operating out of step with normal expectations and requirements."
"Lagging behind the corporate sector"
Sherwood said the challenge for charities is knowing where to start.
"We have to be honest. We are behind the corporate sector in engaging in the ESG debate," he said.
He suggested that part of the sector's reluctance could be "fear" because charities don't want to be seen as "greenwashing" their business.
Meanwhile, Chan said there were ways for the sector to lead the way.
He described the 'social' part of the ESG as 'what charities inherently do'.
Chan then urged charities to draw more attention to this.
He said: 'This is an area where charities can really help businesses shape their narrative.'
Tibballs added that charities find themselves in a unique position where they often campaign on issues, while being challenged themselves.
"We have to swallow the pill and remember that we are also diagnosing the problem and prescribing medication," she said.
"More than a checkbox exercise"
Tibballs urged charities to consider ESG as "the organization's primary strategic focus", adding that "it's not just about compliance".
Shiva called for more openness.
"There's an awful lot of brilliant work going on," he said. "But I don't feel like the conversation coming from the center is still being heard the way it should be."
He suggested that one of the reasons people "find it hard to open up conversations" is a concern that they can't control things once they've started.
"Disruption is the new normal"
Sherwood noted how difficult it can be to "focus on medium to long-term issues rather than being distracted by crisis", especially now that "disruption is the new norm".
But he said: 'How we work to deliver results for beneficiaries is as important as what we achieve.'
This makes the ESG agenda "an integral part of good governance", he added.
Sherwood said it would help if there was better guidance for charities.
"What we need, I think, in this debate is much better guidance in the sector on how we measure our impact," he said.
Later in the discussion, he added: "He [ESG] can feel like one of those big icebergs that we don't know where to start.
Change perspective
Panelists also discussed how ESG priorities fit into parts of charities' work.
Nalla told delegates, "I approach this issue from a purely EDI perspective, which is intrinsically linked to conversations about environmental protection and climate change."
He said charities shouldn't approach EDI and ESG separately, but that it could mean charities changing the way they approach issues or "the spirit of your mission".
Nalla used an example of charities for the homeless, Nalla said it disproportionately affects LGBTQ people.
"A large portion of LGBTQ people who experience homelessness do so because of their identity," he said.
This is then compounded when they face "barriers in homeless shelters because of homophobia, transphobia."
Nalla concluded, "And so, if your mission is to eradicate homelessness, then you must be exploited in some of the nuances."