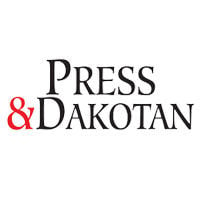 New Yankton Blood Donor Center Opens | Community
DES MOINES, Iowa – LifeServe Blood Center, located at 2901 Broadway Suite F in Yankton, opened its new donor center doors on February 22. LifeServe is the sole supplier of blood products to Avera Sacred Heart Hospital in Yankton and has been the area's community blood center for many years.
"The Yankton community is full of generous volunteer blood donors," the company said in a press release. "LifeServe hopes this community will continue to donate, save lives and visit the new location. This new donor center will be conveniently open several days a week. »
LifeServe will also continue to hold blood drives in the area and throughout the community, the press release said.
Blood donors who visit the Yankton Donor Center can donate whole blood, double red blood cells and, soon, platelets. A single donation can save three local lives.
"We are thrilled to open our own donor center in Yankton to continue saving lives in the community," said Danielle West, Director of Public Relations and Marketing, LifeServe Blood Center. "The Yankton community has been an incredible supporter of us for several years and we look forward to our continued partnership to support our local hospitals with our new donor center."