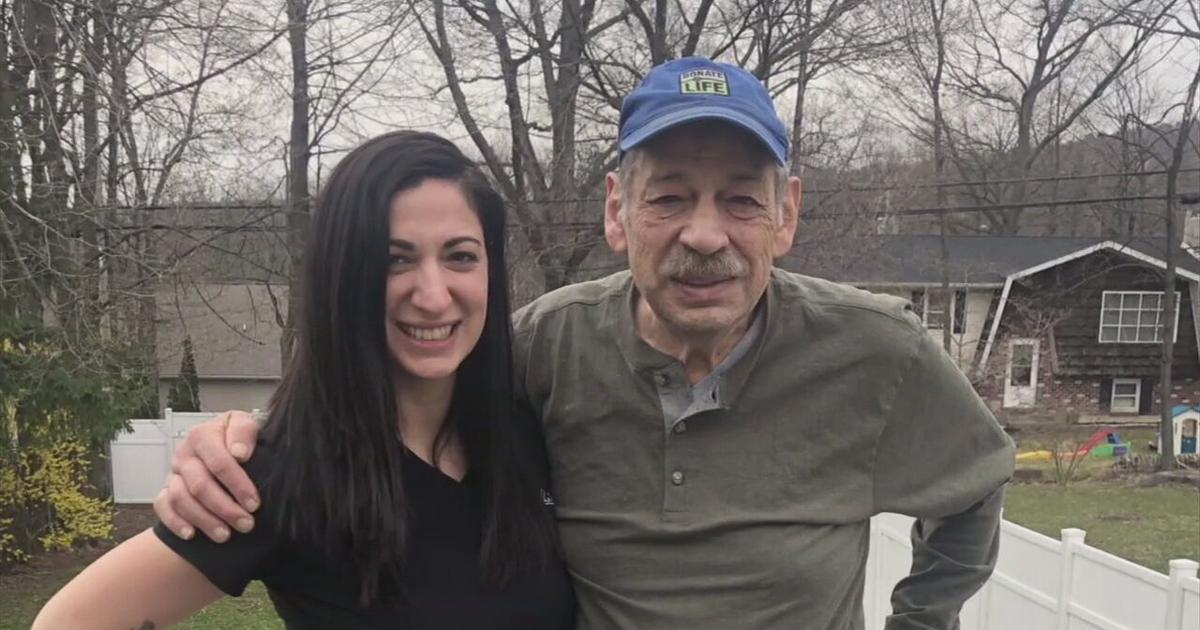 Man's Organ Donation Leads to 'Easter Miracle' for Retired NYPD Officer to Jim Thorpe | Poconos and Coal Region
JIM THORPE, Pa. — Jeff Kalage, a retired NYPD officer who now lives in Jim Thorpe, contracted hepatitis A in April 2017. It's normally a treatable condition.
"Unfortunately, there are 1% in 50,000 cases who for some reason do not respond to treatment," Kalage said.
Kalage was one of them and his condition deteriorated rapidly. His liver failed, followed by his kidneys. It was Saturday when doctors told his family he wouldn't be fine if they didn't find a transplant by Monday.
"They couldn't do anything for me because the toxins were building up," Kalage said.
Kalage was placed first on the donor list and this Saturday night he got his miracle.
"They learned from West Virginia that unfortunately a 23-year-old man passed away and was a perfect match," Kalage said.
The next day, Easter Sunday, Kalage received his new liver, calling it his Easter miracle.
Thanks to a man named Jacob.
"There is so much gratitude to Jacob and so many others who are registered donors," Kalage said.
Kalage got to know Jacob's family and learned more about the man who saved his life.
"Father Paul told me that on New Year's Eve four months before he passed away, he had become a whole new father," Kalage said.
And Jacob didn't just save Kalage's life. His heart saved the life of another gentleman who needed it.
"This gentleman recorded his son's heartbeat, put him in a little teddy bear and presented him to the family so they could still hear their son's heart beating," Kalage said.
As Kalage nears the fifth anniversary of his "Easter Miracle," he would like to meet Jacob's family in person this summer.
"I absolutely have to go and personally thank them for what they have done for me," Kalage said.
He hopes this story will inspire others to be more like Jacob.
"One donor could potentially help dozens of people," Kalage said.
To learn more about organ donation or to register to become a donor, visit the Gift of Life program website.