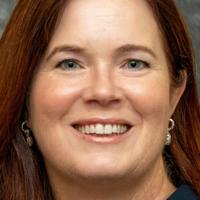 Lives are saved through organ donation | Lifestyles
More than 8,500 New York State residents are waiting for potentially life-saving organ transplants, according to a review of state data by Univera Healthcare. Unfortunately, time will run out for about 500 of them, as that's the average number of New Yorkers who die each year before a matching organ becomes available.
"It's not just about statistics, but rather about our loved ones, colleagues and neighbors," says Dr. Lorna Fitzpatrick, vice president of medical affairs and chief medical officer at Univera Healthcare. "We can increase their chances of success by increasing the number of people who sign up to become donors."
In New York State, the need for donors is among the highest of any state in the union, yet only 45% of eligible state residents have registered with the Donate Life Registry.
All New York State residents age 16 and older can register to donate their organs, eyes, and/or tissue after death. An organ donor can save eight lives and heal 75 others through eye and tissue donation.
Donated organs include the heart, kidneys, pancreas, lungs, liver and intestines.
Donated tissues include eyes/cornea, skin, heart valves, bones, blood vessels, nerves, cartilage and connective tissue.
Following registration, donors receive a letter or email with information on how to modify or limit their donation. Registration is a legal document guaranteeing the fulfillment of the person's wish to be a donor. The family will be notified of the decision and will receive information about the process, but their permission is not required for the donation to take place.
"It has never been easier to register for the organ donor registry, which is why we have seen participation increase over the past few years to 45%," says Mark Simon, president and CEO of the management of Buffalo-based ConnectLife, the Western New York organ. , eyes, tissues and a community blood centre. "Yet we only have a commitment of less than half of those who are eligible to donate. Many more lives can be saved if we can involve more people. ConnectLife announced in January that it would recover tissue from donors in partnership with the Rochester-based Finger Lakes Donor Recovery Network.
(The Finger Lakes Donor Recovery Network coordinates organ, eye, and tissue donation in 20 counties, including Livingston County, and 36 hospitals in the Finger Lakes, Central, and North Country areas.)
New York State has simplified the process of registering as an organ and tissue donor, including allowing registration through the Department of Motor Vehicles when applying for a driver's license or driver's license (www. .DMV.NY.gov), through the Board of Elections when you register to vote, and through the New York State Health Market when you purchase or renew a health insurance plan (www.NYStateofHealth. NY.gov). You can also complete a paper or online registration form, or check to see if you have already registered as an organ donor, at www.DonateLife.NY.gov.