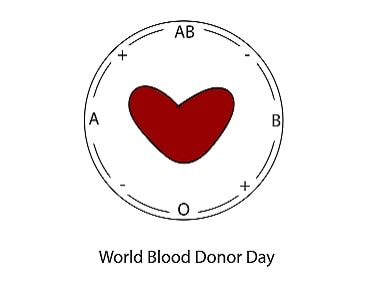 History, meaning and everything you need to know
The day honors the crucial contribution that voluntary, non-remunerated blood donors make to national health systems
World Blood Donor Day is celebrated annually on June 14 to raise awareness of the need for safe blood and blood products for transfusion. This day honors the crucial contribution that voluntary and non-remunerated blood donors make to national health systems.
Blood and blood-derived products are important needs for many patients such as women suffering from bleeding associated with pregnancy and childbirth, children suffering from anemia due to malaria and malnutrition, victims of trauma , emergencies, disasters and accidents, and people with blood and bone marrow. hereditary hemoglobin and immunodeficiency disorders. This day is an opportunity to call to action on governments and national health authorities to provide adequate resources to manage access to blood and transfusion for those who need it.
Theme for World Blood Donor Day 2022:
The slogan for World Blood Donor Day 2022 is "Blood donation is an act of solidarity. Join the effort and save lives". The theme is chosen by WHO to highlight the role voluntary blood donation plays in saving lives and building solidarity within communities.
History of World Blood Donor Day:
World Blood Donor Day marks the birthday of Karl Landsteiner, who was born on June 14, 1868. He was awarded the Nobel Prize for his immense contribution to health science by discovering the ABO blood group system. In 2004, WHO celebrated World Blood Donor Day for the first time to encourage all nations to recognize blood donors for their selfless efforts to save lives.
Meaning of World Blood Donor Day:
This year, Mexico is the host country of the global event. They will be hosting the event through their National Blood Center on June 14, 2022. The need for blood is universal and many low and middle income countries are currently experiencing blood shortages. World Blood Donor Day is an initiative taken by the World Health Organization (WHO) to help national blood transfusion services and blood donor organizations strengthen and expand their voluntary blood donation programs by strengthening national and local campaigns.