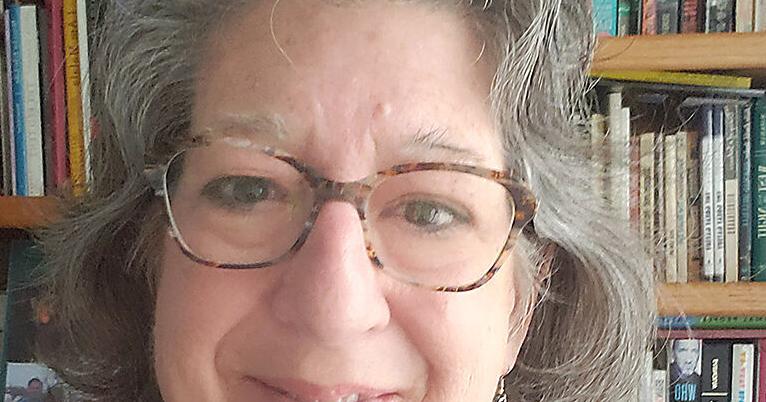 GUEST APPEARANCE: Organ donation can be your legacy | Opinion
April is National Organ Donation Month, a commemoration that I have only recently enjoyed.
In October 2020, after the pandemic arrived and before any vaccine was available to anyone, I was the extremely lucky recipient of a transplanted kidney and pancreas. Without my donor, an unknown person in his mid-30s, and all those people working outside their homes during the pandemic, I would not be sharing this story of their legacy and my good fortune.
A heritage organ donor is a deceased person who has told loved ones of their desire to donate immediately after their death. The pancreas, heart and eyes can only be transplanted from a recently deceased donor. A living organ donor is someone who offers to donate an organ, such as a kidney or part of their liver, while they are still alive and healthy. A donor does not need to be related to or even know the person receiving their organs. My kidney and my pancreas come from the same unknown inherited donor who died recently.
Organ donation was not new to me. In 1978, my father died at the age of 42 on a Sunday morning. It was also my mother's birthday. Right after my younger brother, sister and I got together with her in the emergency department of the Geneva General Hospital, I found her eye donor card in her wallet. A few weeks later, we received a letter informing us that Dad's eyes had been successfully transplanted. Knowing that his intended gift was well received was a blessing to all of us.
Curiously, 42 years later, exactly on the same date as my father's death and my mother's birthday, I was an organ recipient.
The timely procurement, transportation and delivery of donated organs is one of many detailed factors used to determine whether donor and potential recipient organs are compatible with each other. Some donated organs stay in a particular region of the country; others travel by air from one region to another, escorted by medical professionals. My organs were considered local and did not require air transport.
My caring endocrinologist introduced the idea of ​​organ transplant when renewing my insulin prescription over 15 years ago during a routine visit. I cried. In May 2019, she and the nephrologist following my chronic kidney disease advised in separate appointments that it was time to schedule the necessary assessments to determine my eligibility for the transplant. By early fall, I had passed all the tests and was "listed." The unknown waiting period for a transplant match has begun to tick down.
The first call came two days before Thanksgiving 2019. I was asked to be an alternate candidate for the organs that should be available. I said yes and immediately went from planning guests to preparing for a departure from the hospital.
Unfortunately for the first recipient in line and myself, this set of donated organs was not suitable for transplant. Fortunately, I never had to leave the house.
When the covid pandemic hit all of us in the spring of 2020, I started avoiding grocery stores, gas stations, entertainment venues, and home socials. Online meetings allowed me to continue working while my husband ventured into the outside world and returned with our necessities and wants. We managed comfortably. However, we still relied on postal and office workers, attendants, truck drivers and cashiers who did not have the option of working in tracksuits behind a computer screen. Without them, the prescriptions and medical supplies would not have arrived, and the required doctor's appointments and monthly blood tests could not have been accomplished.
During the summer of 2020, new requirements to be on the list of compatible organs had to be met, and it was not until mid-September that my name was listed again as an organ applicant. A few days later, the next call came, but it was mutually determined that it was not my luck. This call has prompted us all to make very concrete personal and professional preparations.
A week later, the "call" came. On the way to the hospital, my husband, my two children and I talked together. We all knew that once I was admitted to the hospital, no family or friends could visit me until I was discharged due to pandemic protocols. We also agreed that my husband would speak to the two children and my mother after I received the organs and he spoke with the surgeon.
By now, I have known people who were due for surgery but returned home because some final details about their match were not acceptable and the transplant did not take place.
After 10 days of expert medical attention in a wing entirely dedicated to care only for donors and recipients of kidney, pancreas, liver and small intestine transplants, I was released with two new organs, no insulin and a large bag filled with medication and instructions. . With determination and the help of others, my family and I all survived the first days at home.
Each time we returned to the hospital setting for frequent follow-up visits and procedures, we were greeted by parking and wheelchair attendants, checked for any covid symptoms, and assisted by the masked voices of receptionists, security staff, pharmacists, nurses, phlebotomists and volunteers who all do their jobs in person. At home, family and friends visited us through our screen door, and nurses, occupational therapists, and physical therapists followed their mandatory protocols for masking, disinfecting, and wearing protective clothing to assess my needs at inside our house. None of these vendors had the option of doing their work virtually.
My new organs and I had a strong 18 months together. My daily routines are incredibly easier. Although I'm still closely monitored, I take less medication, don't use insulin, and don't even check my blood sugar – and I never worry or even wonder when dialysis might start. Every day, I am eternally grateful to everyone who provided me with in-person, virtual, and spiritual support.
Don't let the pandemic stop you. MAKE ORGAN DONATION YOUR LEGACY! It is an invaluable gift of life in our time when medicine is amazing and offered by amazingly dedicated people.
Kathy (Kate) DeVito Cohen, Esq., graduated in 1979 from Lycée de Genève. She resides with her family in Rockville, Maryland, and receives care through MedStar Georgetown Transplant Institute in Washington, DC. org.