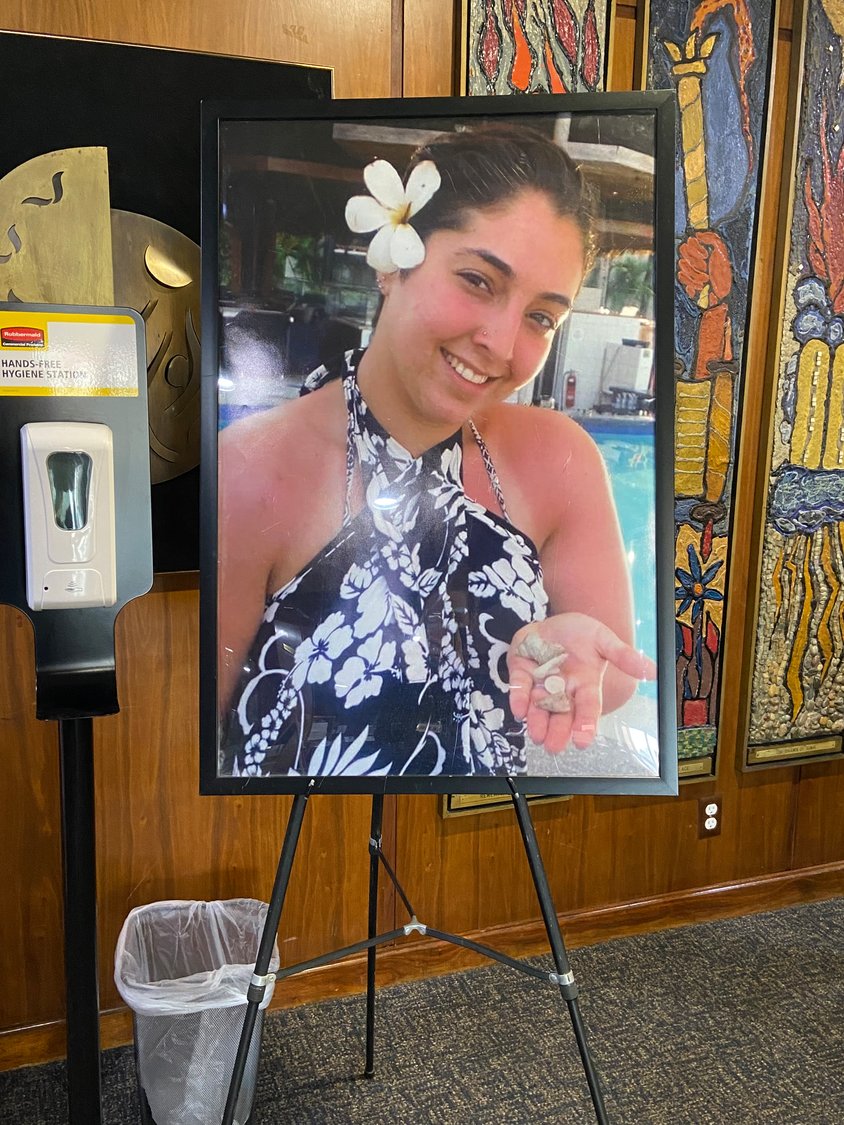 Following the example of a blood donor | Herald Community Newspapers
She was only 27 when she died, but already Alexis Zayas had demonstrated a passion for helping others.
Among the good works attributed to him is his commitment to donating blood in his community whenever the opportunity presented itself. This is part of what sparked the idea of ​​an annual blood drive that has become something of a tradition in East Meadow.
More than three years after her daughter's death, her mother, Ava Jacobs, once again surrounded herself with friends, family and community members at the blood drive to commemorate the vibrant life of her daughter. This year's #LiveLikeAlexis blood drive took place at B'nai Torah Temple on Jerusalem Avenue in Wantagh on March 20. Old friends, boyfriends and colleagues were among those who came to donate.
It was the Sunday before Zayas' birthday. She died in June 2018, in a skydiving accident in Massachusetts.
"She encouraged everyone she knew to donate blood," Jacobs said at the blood drive. "So it's very meaningful because it was so important to her.
"I'm trying to make sense of her death by doing something positive with her," she added.
"I can't donate blood, but I can donate myself," Janet Goldstein said. She had seen the reader announced at his temple. ". . . I want to help."
Jacobs said her daughter was extremely outgoing, always making the effort to meet new people at every opportunity. Zayas shared a deep connection with her friends and family, Jacobs said, and she enjoyed spending time with both of them.
After her unexpected death, her friends and family shared photos and memories of Alexis on social media. The #LivelikeAlexis hashtag was created, inspired by her adventurous nature and free-spirited lifestyle.
"Her sister said Alexis lived longer in a week than most people lived in three months," Jacobs said. ". . . She lived hard.
From local Facebook groups to service projects, Zayas, who studied criminal and deviant justice at John Jay College in Queens, has always found ways to give back to the area. Along with donating blood, she has also donated hair to the nonprofit Locks for Love and helped collect clothes for local shelters.
Jacobs first held the blood drive in 2018. But she hasn't been able to hold drives for the past two years due to the pandemic. With many restrictions lifted, she decided it was a safe time to resume the event.
"When our 27-year-old daughter passed away in such a tragic way, it was mind-boggling," Jacobs said. "Loss is like a chronic illness; you just learn to live with it. I live my life to honor Alexis.
The blood drive also featured a rotating slideshow with music to remind friends and family of the woman they lost.
"It feels good to do something positive to remember her," Daniel Jacobs, 26, said of the blood drive for his sister. "I am grateful to everyone who comes to donate blood and I love that I can do something to honor his memory."
Service workers were also present at the blood drive to help those who were interested in registering as organ donors. Ava became an organ donor in honor of her daughter.
"As long as someone is still there to tell your story," Ava Jacobs said, "you're never really gone."