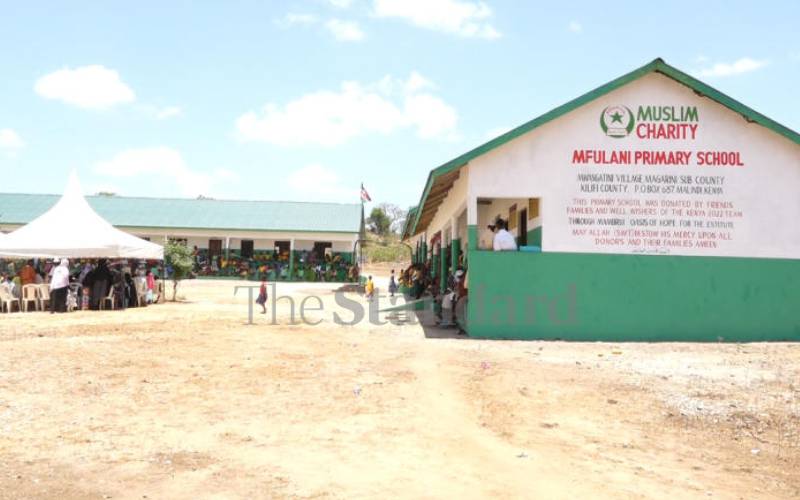 Cheers as donors help build 7million shilling school in Magarini
Celebrations erupted in a remote village in Magarini sub-county, Kilifi on Thursday when a rebuilt primary school at a cost of 7 million shillings was launched.
Residents said the school, whose construction was funded by non-governmental organization Mamburui Oasis of Hope, will significantly reduce the distance children have to travel to the nearest school.
Among other things, Mfulani Primary School in Mwangatini village had no toilets when donors arrived. The school has 700 students.
In addition to NGO officials, the reopening of the school was also watched by parents, teachers and government officials.
The organization rebuilt the school using its own resources as well as donations from friends and supporters.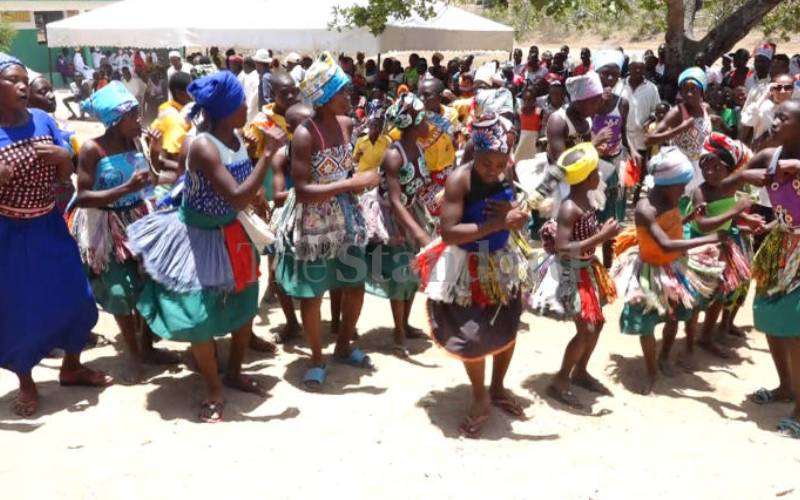 Before the facelift project which began last year, students sat on logs and on the floor in makeshift classrooms.
Mr. Samuel Birya, a community representative, said children and teachers who had suffered for many years will now have a better place to study.
"The school had poor structures but now that it has good infrastructure, we hope the school will do well in the national exams," Birya said.
The school has eight new toilets, a mosque and a borehole.
"Today we opened a major project that will help 700 children. We came here last year and saw the plight of children and that is why we decided to join the project and help the school," said Mrs. Halima Omar, the president of the Mamburui Oasis of Hope.
Also present at the ceremony were Magarini County Assistant Commissioner, Mr. Peter Thiongo, Magarini Sub-County Director of Education, Mr. Ismail Barow, Mr. Idris Maalim, a representative of Magarini MP.
Barow announced that the Ministry of Education will register the school to enable it to obtain government funding as well as additional teachers.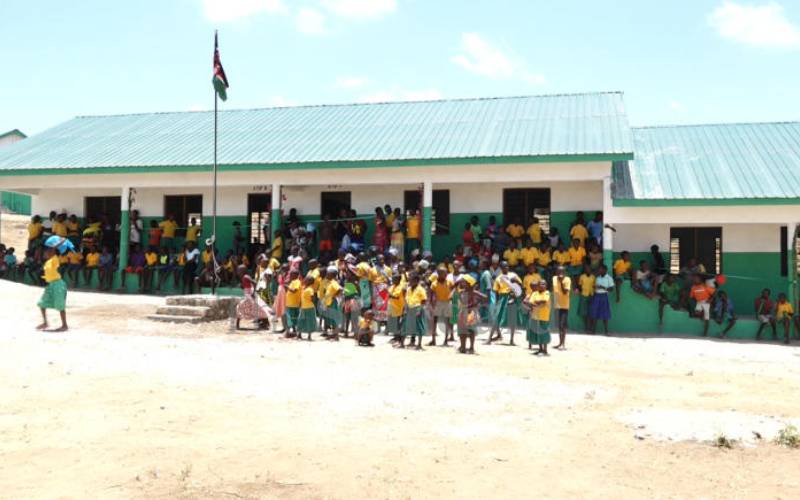 "We will speed up the process and bring more government teachers here. The school will also receive government funding," he said.
Mr Irfan Rajput, who ran 22 London members under the Muslim Charity umbrella, said they were happy to have supported the project and urged the community to make sure the school ran smoothly.