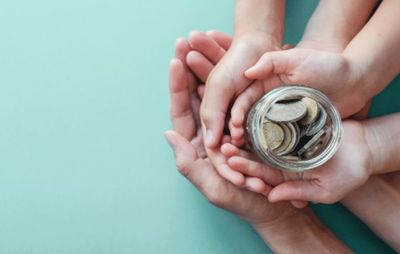 Charities are 'increasingly reliant on fewer donors', academic says
Charities are "increasingly dependent on fewer donors" who are more generous, Professor David King said yesterday.
King is an associate professor of philanthropic studies at Indiana University's Lilly Family School of Philanthropy. He was speaking at a Gresham College event titled Does Philanthropy do the Public Good?
King said there seems to be a "mixed message" in terms of philanthropic giving. While "charitable giving overall continues to grow," there is a downward trend among those who donate and volunteer, he said.
Fewer donors give more
"The vast majority of donations still come from average individuals," King said. In effect, Pro Bono Economy found that giving by the top 1% in the UK has fallen over the past decade, despite their income increasing by around 10% over the same period.
King said 66% of households in the United States made charitable donations in 2000. Last year, that percentage fell to 49%. The UK collects similar statistics, with household donations in 2000 being 32% compared to 26% in recent years.
He added: "Global giving increased – but only because fewer donors were giving more."
Many see this as a "diminishment of civil society", he continued.
The NCVO has predicted that donations to charities will decline further in the UK due to the rising cost of living and inflation. Already, 1.6 million fewer people donated to charity in 2020 according to the CAF.
Philanthropy must be questioned
According to King, the common conception that philanthropy is giving money to a good cause "does not do justice to the complexities" of it.
"It makes it too easy for us to fall into the trap of romanticizing or criticizing [philanthropy]," he said.
"Either philanthropy has too often been left unexamined as an uncontested good where individuals give freely of their time or money, or an undesirable outcome of political and economic systems that allow a few individuals endowed with wealth and undue influence to shape public policy and our collective lives. together."
This "limited design" obscures the larger picture of philanthropy, he said. His purpose in public life must also be considered, King argued.
Does giving make us feel good?
King asked the audience, "With our lingering fears of growing polarization and isolation, could increased giving, volunteering and advocacy be the key to a sense of social connection, community engagement? citizens and a healthy democracy?
He said what is "formative" for him is to focus on the goals of philanthropy, the motivations people should give and whether it is doing the public good.
"In my mind, these are the right questions that we need to engage with. By making sense of the philanthropic traditions from which we operate, we are set up to dialogue and debate with each other about how philanthropy as part of our moral imagination helps shape our vision of the public good.