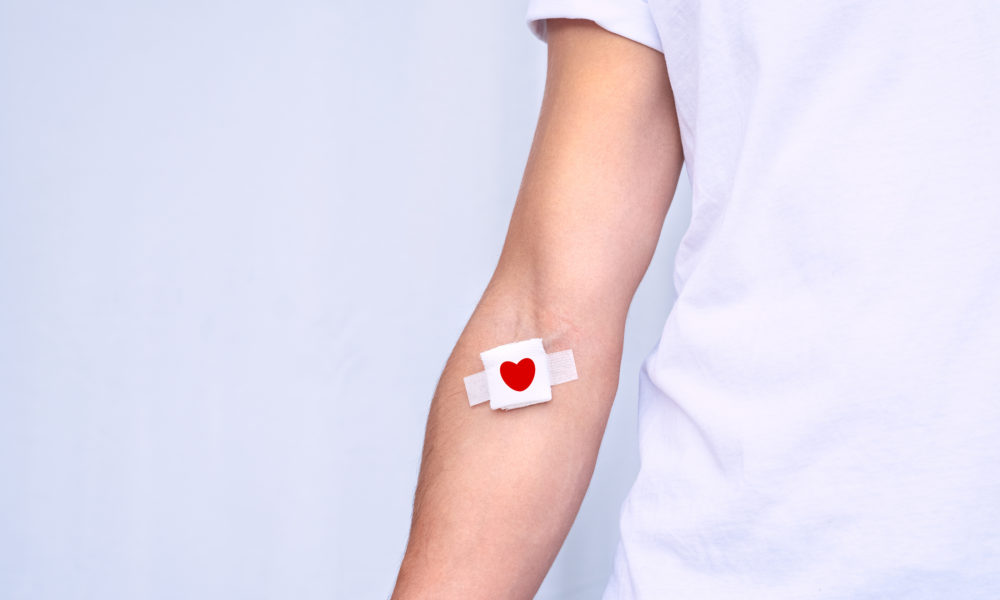 Canada lifts ban on gay blood donors
As nationwide protests against Prime Minister Justin Trudeau's government mandates on vaccinations, masks and other preventative measures against the coronavirus pandemic enter a second week, ground zero for so-called protests of "freedom" in downtown Ottawa has become so combative that residents are now in fear.
In multiple interviews with Canadian media, including the CBC, Ottawans say they are under siege.
"For 10 days, residents of the city center were subjected to incessant honking and choking diesel fumes from trucks parked near their homes. They have expressed outrage at the open display of hateful symbols, and some say they have been subjected to racial, homophobic and transphobic slurs. Others say they were attacked for wearing masks," CBC reported on Tuesday.
"Many residents say they have felt let down by all levels of government and police since the protest convoy arrived on January 28."
Along with the relentless cataphony of honking truckers as they continue to block most downtown thoroughfares, the noise will soon be dampened by a temporary injunction issued by Judge Hugh McLean at a hearing in Ottawa on Monday that enters Effective immediately and is supposed to silence the horns at all hours for the next 10 days, the gratuitous acts and threats of violence continue to plague residents of the city.
Blatant acts of racism also worry residents.
"Being a woman of color, I was very scared," said Arushana, who moved from her Byward Market home to stay with a colleague in the Glebe last weekend. (CBC does not use her last name because she fears for her safety.)
After enduring sleepless nights and fireworks aimed at his apartment building, one of the last straws was seeing a Confederate flag on his way home from work.
"I cracked up," she said. "As a first-generation immigrant child, seeing such hatred, especially when my parents came to this country to give me and my sister a better opportunity and a better life…I didn't feel not safe."
CBC reported that its reporters had also heard dozens of similar stories from people via email.
[Yet another wrote] she was confronted on her way to the grocery store.
"I was pushed around, yelled at, called [sexist and homophobic slurs]and three tall men tried to lock me in and physically block my way, because I was wearing a mask," she wrote.
The Washington Blade spoke to a gay resident who asked not to be identified and said he had left a Tim Hortons on Albert Street not far from Parliament Hill when he encountered a group of trucker-protesters who immediately attacked him verbally.
"They pushed me against the side of the building, then ripped my toque off my head, then they saw the design on it – the maple leaf gay flag, it got ugly. One of them jumped in my face and said wearing it was a desecration. Then he pushed me hard, called me a fag and threatened to beat me up. I managed to escape but I am now with my cousins. I don't feel safe going back to my apartment," he told The Blade.
The protests have also won support from American anti-mask/vaccination activists, including prominent anti-LGBTQ evangelicals. On his Facebook page, Franklin Graham urged Canadians to support truckers and others: