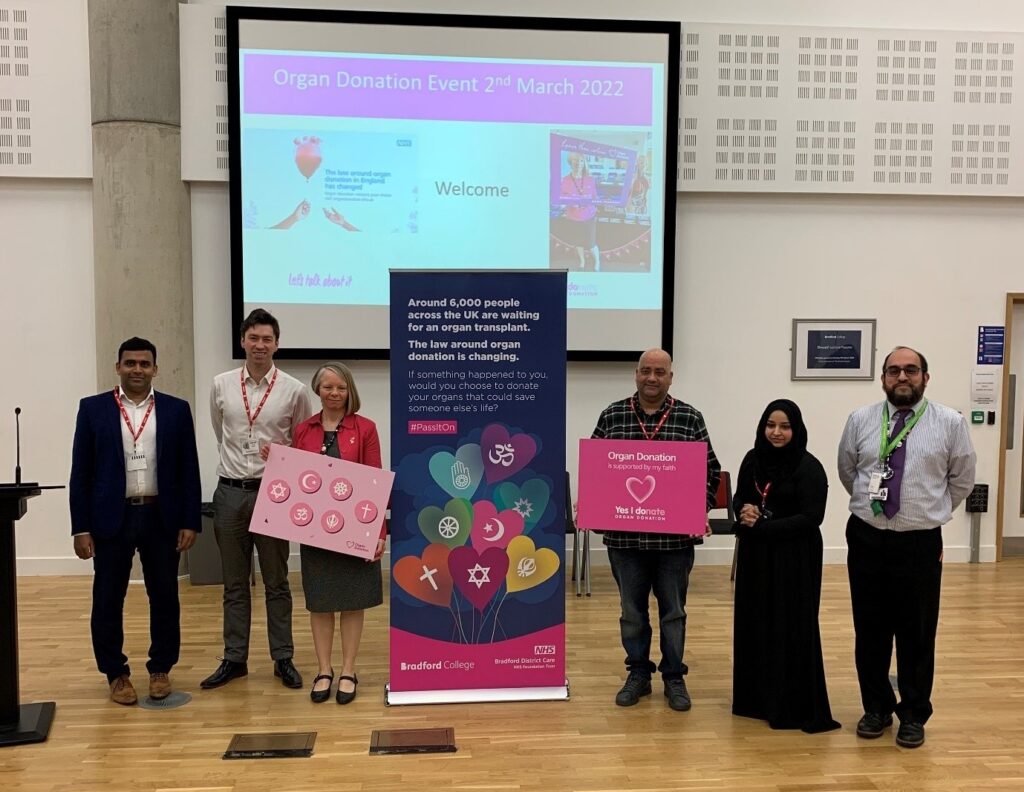 Bradford College Hosts Organ Donation Awareness Event
In 2021, Bradford College received a share of funding of £600,000 as part of the government's commitment to tackle health inequalities in black and Asian communities.
Since receiving this share, Bradford College has worked to raise awareness about organ donation through the 'Let's Talk About It' campaign which was started by our own staff member, Karen Piotr. This week, Bradford College hosted an organ donation event supported by NHS Blood & Transplant.
The event
The aim of the event was to educate students and staff at Bradford College about organ donation, and it did just that.
From donor patients to surgeons and religious beliefs surrounding organ donation, the event provided a wide variety of poignant and informative points alongside personal stories that left the room silent.
Six incredible guest speakers
The six guest speakers provided a range of information and awareness regarding organ donation. The event covered the stories of transplant recipients Mohammed Islam and Maryam Naeem whose stories moved our students and staff as they spoke about their experiences.
Maryam emphasized that "it's about raising awareness and educating people…why not save 6 lives, 5 lives or even 8 lives whatever you can do, create that legacy".
The event considered all points of view, including information from a clinical organ donation manager as well as a transplant surgeon. This included Dr. Sunil Daga who emphasized that "Organ donation is the highest donation one can make".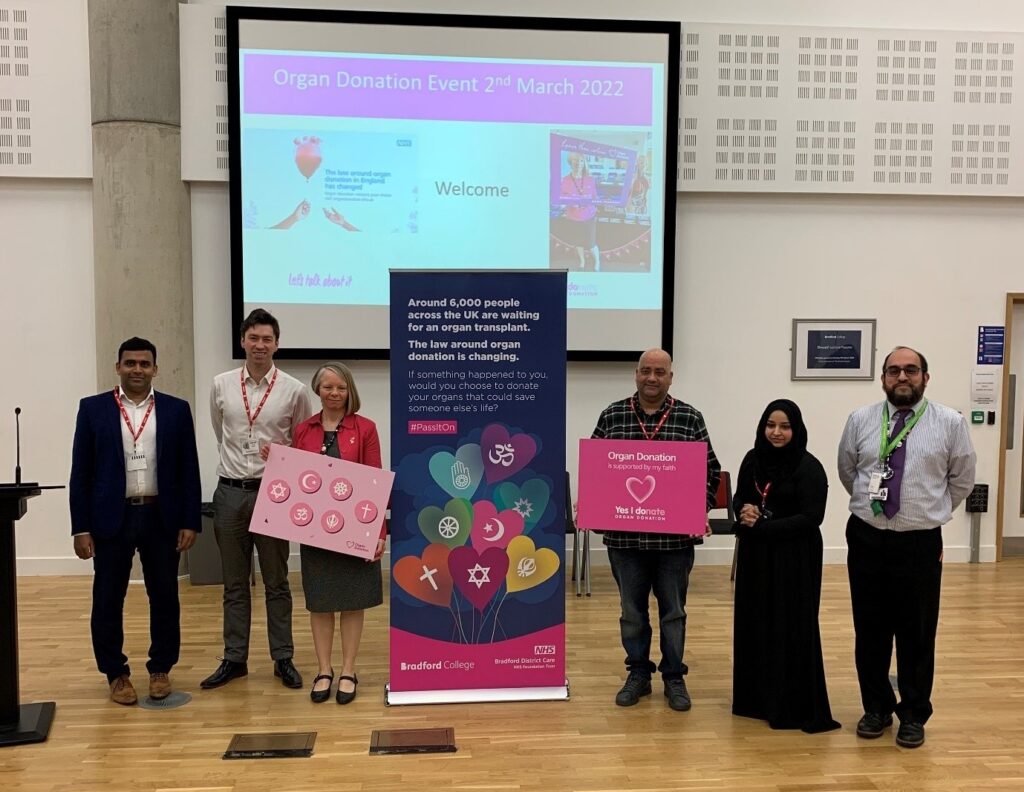 In the photo, from left to right: Abdul Hakeem, James Morgan, Karen Piotr, Mohammed Islam, Maryam Naeem and Naweed Hussain.
Karen Piotr
Bradford College has wonderful staff, including Karen Piotr, who pioneered organ donation projects at the College.
Organ donation holds a special place in Karen's heart because she has first-hand experience as a donor family. She said, "I talked about my journey as a donor family since my husband passed away 5 years ago and how we honored his wishes to be an organ donor."
Organ donation
It is quick and easy to register with the NHS Organ Donor Register.
Families will always be involved before organ donation. Talking to your loved ones can give them the certainty they need to support your decision in a difficult time. #LeaveThemCertain
Every day across the UK, around three people who could have benefited from a transplant die because there are not enough organ donors.
Anyone can register with the NHS Organ Donor Register, age and medical conditions are not necessarily a barrier to donating.
Most people think it's important to talk about organ donation, but less than half have. Families will always be involved before organ donation, so it's important to have the conversation. #LeaveThemCertain
One donor could save or transform up to nine lives. Sign up and share your organ donation decision and one day you could make an extraordinary difference. #LeaveThemCertain