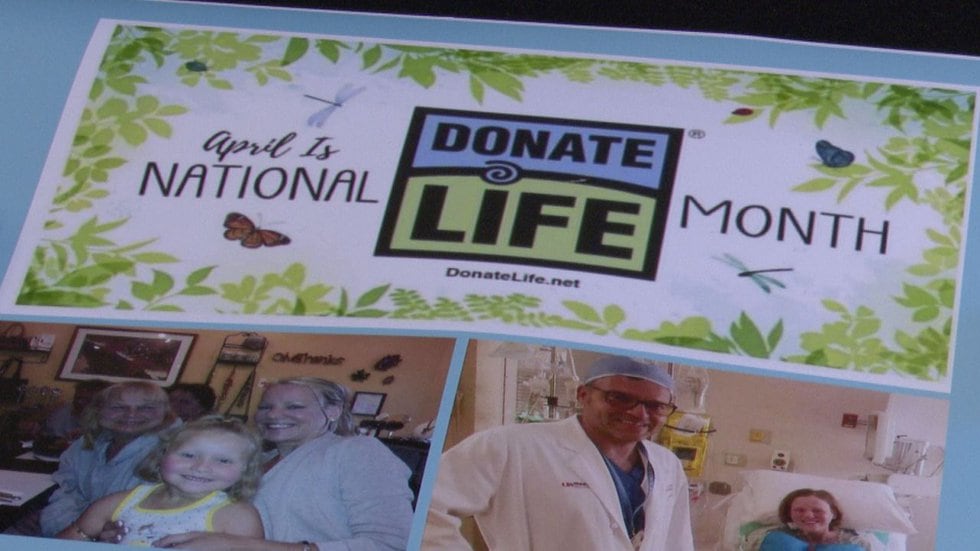 "Bee a Donor" event sparks conversation about organ donation
LAKE BOTTOM, Wis. (WBAY) – Inspirational stories of kidney donors, recipients and a young man in need of a life-saving gift filled the Thelma Sadoff Center for the Arts on Saturday.
"If we can share that love and help promote Donate Life and help educate…it gives hope," said Paul Osterholm, event organizer and kidney donor.
In honor of April being National Gift of Life Month, the "Bee a Donor" event raised awareness for the hundreds of thousands of people currently awaiting organ transplants in the United States.
"Please, if you're willing to donate, even if you've never met them, you could save their lives," Eric Warnke said.
Warnke, 22, received a life-changing phone call last November…when doctors told her her kidneys were failing.
"Less than a week after my diagnosis, they called me on a Thursday to tell me that I had to start dialysis."
Warnke said he was in complete shock…even in denial…going from living a healthy life to learning that without a transplant he could die.
"My doctors are confident that I will probably hopefully get a match within a year or two."
Since then, he has been on dialysis, but that hasn't stopped him. He is about to graduate from Marian University.
"I hope to graduate in May," he explained. "…and live my life the way I planned, even before that. I try not to let that affect me, as much as possible.
While Warnke awaits his donor match, Nicole Braatz shared her story.
Braatz paired up with her donor, Osterholm, a few years ago.
"I thank Paul because he saved my life," Braatz said. "That's why I was amazed by someone like Paul and all the donors. We often ask you when we talk, why did you do it? And he says, well, why not?
The two now consider themselves family after their life-saving kidney swap in 2018.
"Tomorrow is not guaranteed. If you can make a difference today by being kind, by sharing a smile, by opening the door to a stranger, by sharing an organ, why not? said Osterholm.
Copyright 2022 WBAY. All rights reserved.