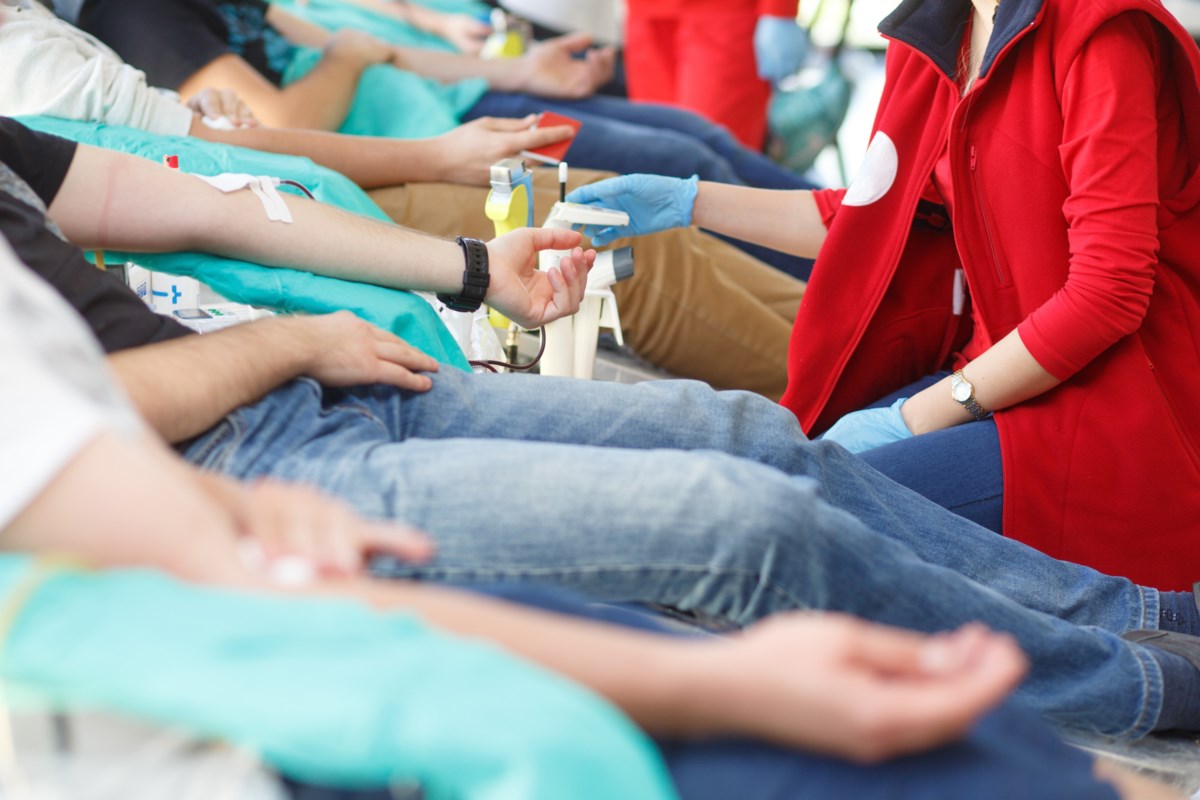 Amid blood donor shortage, no North Bay mobile clinics planned
Canadian Blood Services says it 'needs to focus on collecting blood in more densely populated areas' due to a number of factors
With the number of blood donors falling to its lowest level in a decade, no mobile clinics are planned in northern Ontario.
Canadian Blood Services says it needs 100,000 new donors to meet patient needs.
See: Number of Canadian blood donors drops to lowest level in a decade during COVID-19
Since the start of the pandemic, the number of regular donors has dropped by 31,000 people, supply chain manager and vice president of donor relations Rick Prinzen said in a press release. He said COVID-19 restrictions had an impact as they could not recruit new donors in person.
The only blood donation site in northeastern Ontario is in Sudbury, where plasma is collected. The Sudbury office says it needs 200 new donors a month to meet the region's needs.
Many northern Ontario residents have been unable to donate blood since 2019, when CBS ended its mobile clinics in Timmins, North Bay, Sturgeon Falls, Espanola, Blind River, Elliot Lake, Sault Ste. Marie, New Liskeard and Kirkland Lake.
When the clinics were cancelled, the Sudbury clinic switched from whole blood collection to plasma collection. It is used to treat life-threatening conditions such as bleeding disorders, liver disease, and certain types of cancer.
"Decisions about where we hold donation events are assessed nationally and based on many factors, including the number of units collected, labor and transportation costs, distance and access to the nearest production site and the need to operate an efficient blood system. Ultimately, logistical challenges mean that we must focus on collecting blood in more densely populated areas. holding a donation event in a more remote location could impact our ability to quickly ship blood to our manufacturing sites," CBS communications specialist Agnes Caruso said in an email.
"It is difficult for us to know that there are people in northern Ontario who might want to donate blood but who, due to the distance to the nearest collection center, cannot. TO DO."
When people travel out of town, she said they can check blood.ca to see if there's a donor center that matches their travel plans.
"It's also important to note that patients in your community will continue to receive the blood products they need at their local hospital when they need them," Caruso said.