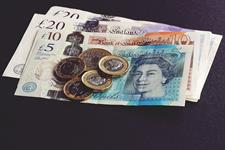 A third of donors plan to give more in 2022 despite rising costs, survey finds
A third of people in the UK believe they have increased their charitable giving in the past two years, according to a survey by the Muslim Development Charity Human appeal.
The survey also revealed that 35 percent of respondents expect to increase their donations again this year.
When asked how their charitable donations had changed since the start of the pandemic, 33% said their donations had increased, while 45% said they had remained the same.
Just 15% said the amount they donated had decreased during the pandemic, and more than a third (35%) said they expected the amount they donated in 2022 to increase by compared to 2021.
Some 46% said they expected to maintain their level of giving. Only one in 10 respondents said they would reduce their donations.
This figure also increased for younger respondents. About half of 18-24 year olds (55%) and 25-34 year olds (48%) said they expected to give more, compared to only 26% of 55-64 year olds and a quarter of those aged 65 years and older.
The survey provides more optimistic data than previous research, which found that one in three charity leaders feared for the survival of their organization as the cost of living began to impact giving.
A third of respondents to the Human Appeal study said they were extremely concerned about the rising cost of living. While nearly half (48%) said they had cut back on non-essential purchases, less than one in five said they had cut back on charitable giving. The most common reason people gave for supporting a charity was that the cause was about their personal experiences or those of a friend or family member.
Other reasons given include that donors felt the charity was well run and believed the cause was not being handled by the government.
Mohamed Ashmawey, chief executive of Human Appeal, said the research "shows not only how important charities have become to the nation at a time of poverty and growing financial need, but also how deeply the nation is committed to helping others in need." .
He said: "Even with household finances facing unprecedented demands, people are unwavering in their support for the causes they have chosen, just as many need it most.
"It is incredibly heartening to see the nation so committed to the charities it has chosen, as well as to see that the hard work and commitment of so many charities across the UK has been recognized over the past few years. years."
The survey of 1,001 UK consumers from all walks of life was conducted by Sapio Research in March.