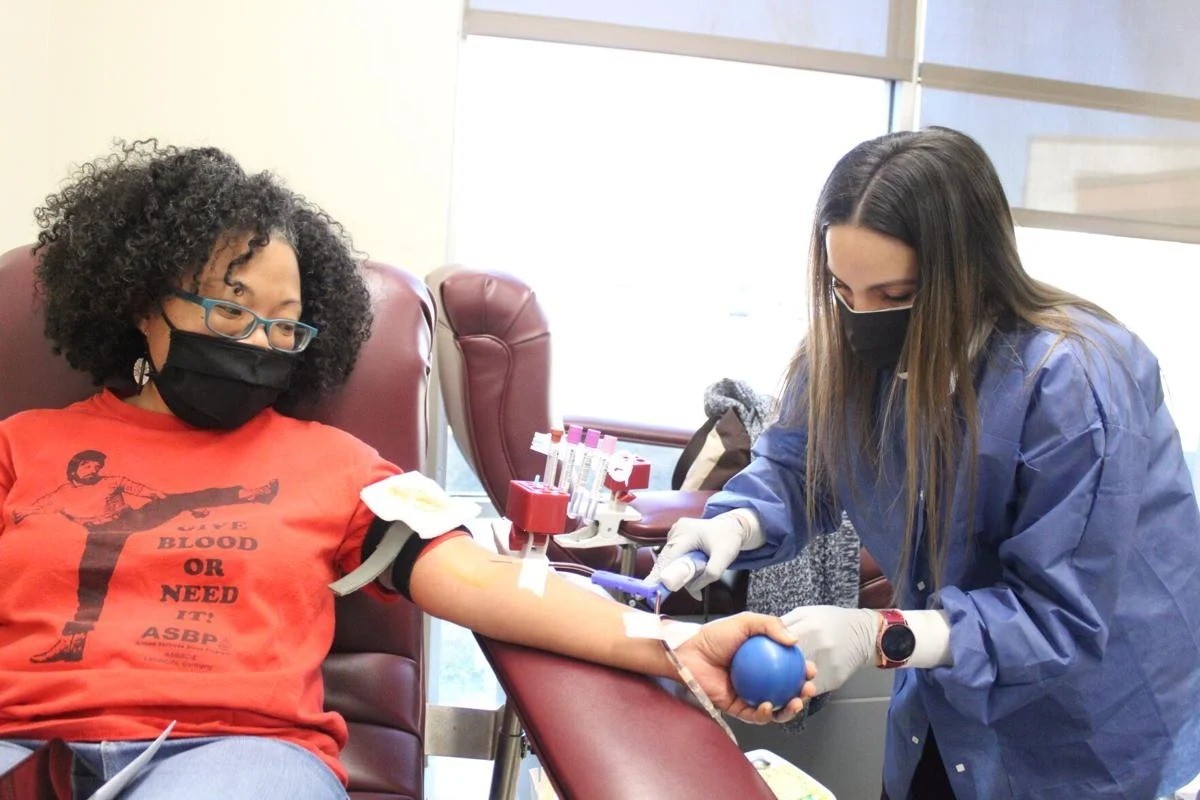 National Blood Donor Month: Donations are essential to save lives | Item
FORT HOOD, TX- Saving lives – one drop at a time – it's human hands that draw blood, answer questions and, most importantly, care for heroes who are willing to donate to the Armed Forces Blood Program.
The Robertson Blood Center here is one of 21 donor centers located in the armed forces, established to provide lifesaving blood and plasma donations to service members located throughout the world.
"Knowing that all the work that's being done here is to save a life, you go home at night thinking you did a good job," said Capt. Lowell Listerud, director of the Robertson Blood Center. "That what you did made a difference to someone there."
In fact, other staff at the center share similar sentiments about the varied roles they play in saving lives. Some serve as phlebotomists, those who collect blood donations; some serve as medical laboratory technicians, those who test blood samples to ensure they have a good sample; and some serve as medics, who perform various tasks in an effort to save lives.
Christina Jayne is a phlebotomist and former Army nurse who served in the 3rd Cavalry Regiment.
"For me, it's kind of like coming home," Jayne said of her work with the Robertson Blood Center. "It's kinda near and dear to my heart to serve others, especially soldiers."
Sarahi Wilson is a medical laboratory technician specializing in apheresis, the removal of blood plasma from the body. The process, which takes about 45 minutes, includes drawing blood, separating the plasma, and then returning the remaining blood to the donor.
"I love what the mission represents here, I love what we do, and I love how we support the troops," Wilson explained. "As a civilian, you always hear 'support your troops', but we don't always know how to do that when we're not affiliated with the military. For me, being here and being part of this mission is my way of supporting the troops and their families.
sergeant. Brett Knox is a reservist with the 7378th Medical Blood Detachment in Mesa, Arizona, currently attached to Carl R. Darnall Army Medical Center. The army doctor, who previously helped treat the wounded arriving in Germany from the front lines, said it meant a lot to him to now have the opportunity to work on the backend of treatment.
"Looking at it from this end, it kind of brings the whole picture together," Knox said. "I love being part of it."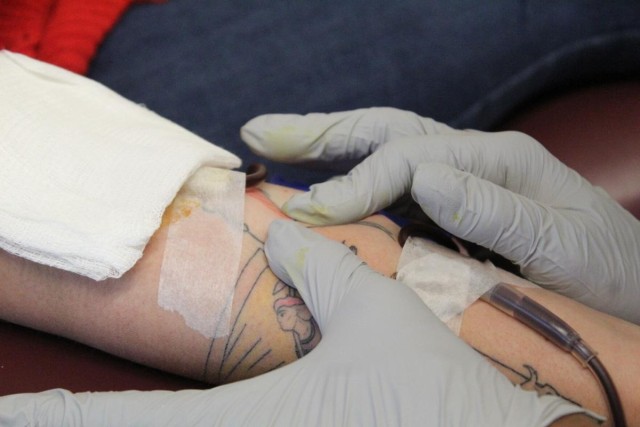 January is National Blood Donor Month and blood donations are more important than ever.
"COVID-19 has absolutely harmed our country's blood supply. Blood donations are down, but the demand for blood hasn't gone down. People are still getting into car accidents, people are still finding themselves in situations where blood is needed," Listerud explained. "With donations declining and demand remaining the same, we are at a critical, critical point. Not just here, but at all blood donation centers .
Donors must be at least 17 years old, weigh 115 pounds and be in good health. Exclusion factors vary, so it is recommended that you visit the Robertson Blood Center to find out if you can be considered a donor.
For those who were previously barred from donating after living in Europe in the late 1980s or early 1990s, some of the banned countries have been lifted, allowing thousands of service members and families to now donate blood and plasma. Potential donors should be interviewed by the Robertson Blood Center to determine if they are eligible.
"We interview potential donors to make sure they are eligible," Jayne said. "We want a good product and that starts in the service room."
Anyone who feels sick should not go to the blood transfusion centre. Wait until the illness has subsided before making a donation. Donors can donate blood every eight weeks or plasma every 28 days. Knox said donors who come back every eight weeks are the ones he prefers to see.
"I get to know their names and they get to know mine. Their level of commitment to serve, I really like to see that," he added. "It means we are doing something right and so are they."
The Robertson Blood Center is open from 7:30 a.m. to 3:30 p.m. weekdays. Those interested in donating can call 254-285-5808 to schedule an appointment or come directly to the blood center at 2250 West 761st Tank Battalion Avenue.