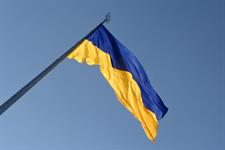 Commission urges charities to ensure they 'know their donors' in wake of Ukraine invasion
The Charity Commission has joined the Fundraising Regulator in warning charities to be careful about where they accept donations from following Russia's invasion of Ukraine.
Gerald Oppenheim, chief executive of the fundraising regulator, warned yesterday that charities should be "extremely vigilant" about accepting Russia-related donations.
A statement today from Helen Stephenson, chief executive of the Charity Commission, said the repercussions of the invasion were likely to be felt widely across society, including for many registered charities.
She said: 'All charities should also know their donors and consider whether or not to accept donations, including where this could have reputational implications.
"Our tips are hereand we encourage all charities to read this in light of the current international context.
She also pointed to the general guidelines of the regulator on risk management during work internationally.
"Many charities operate in Russia and may come under increasing pressure due to the implications of sanctions, remittance difficulties and the operating environment for civil society in this country," she said.
"To keep up to date with the latest financial sanctions, charities can sign up for Her Majesty's Treasury electronic alerts and seek advice from Financial Sanctions Implementation Office.
"We urge administrators to heed our advice on working in high-risk areas and ensure they follow Advice from the Foreign, Commonwealth and Development Officeand ensuring the safety of staff, volunteers and funds.
Stephenson said the invasion would have other implications for charities, both short and long term, that the regulator could not yet predict.
"The commission will remain mindful of the issues and risks faced by charities, and we encourage charities to do the same.
"We want to help support charities, which play such a vital role in our society, to do it right and have the biggest impact possible."